On this page, I'll introduce myself. I'll talk about my school,and family, and about my hobbies and interests etc.
They'll be some pictures that represent me as well.
Me-Charlotte.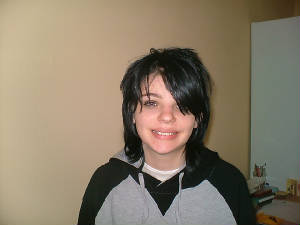 This is a picture of me.
Favorite Films: Moulin Rouge
and Pearl Harbor
Favorite TV Shows: Prison Break
and Lost
Favorite Music: Metal/Punk/Indie/Rock/Alternative/Emo.
Favorite Book: Harry Potter and the order of the phoenix.
Favorite Football Team: Manchester United.
Favorite Food: Pizza.